Clemson defeats Maryland 30-8
Friday October 23, 2015 - 12:00 AM
October 23, 2015

-

9:00PM

@ RecWell Artificial Turf Field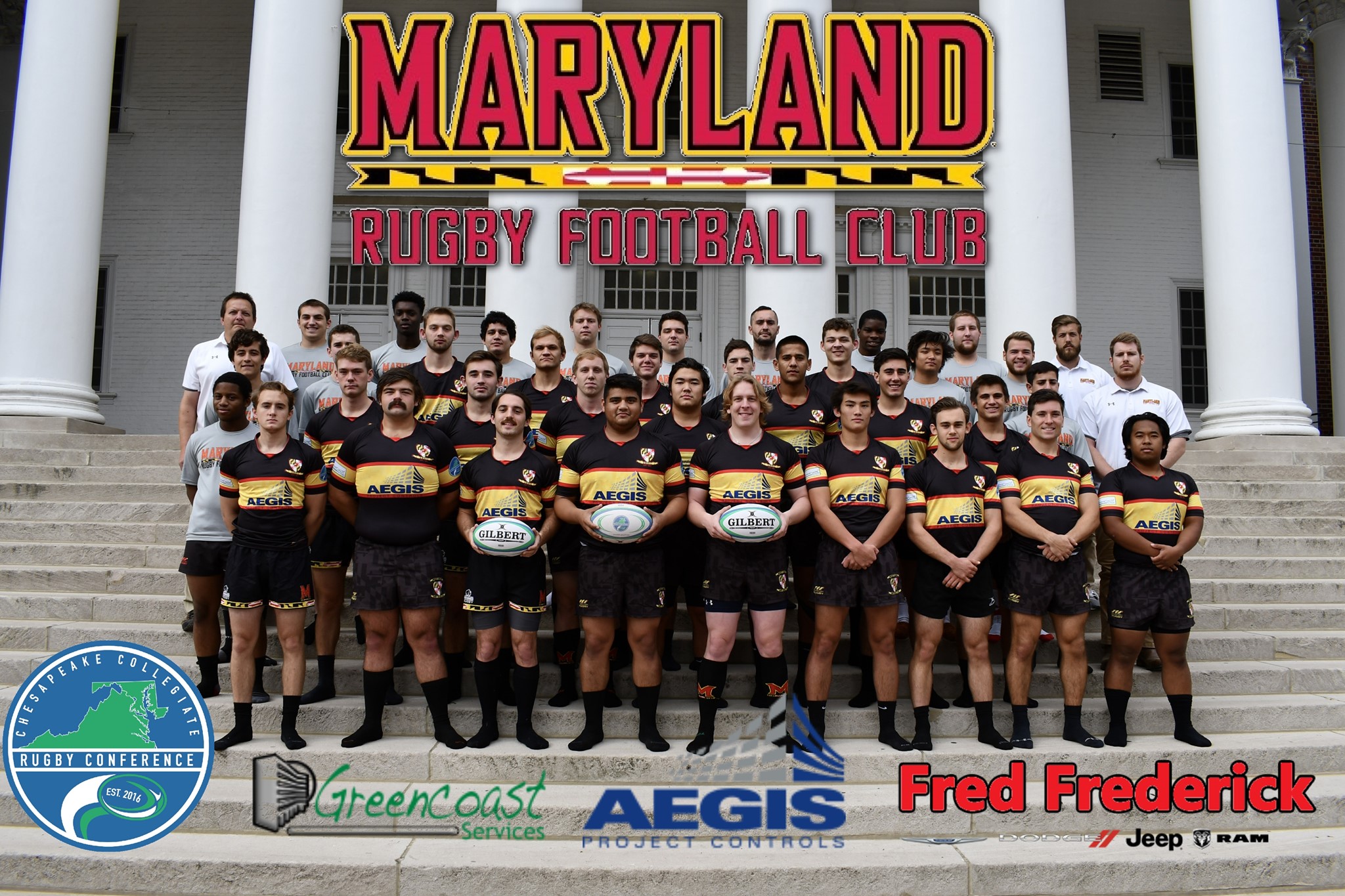 Clemson's All-American Jason Damm scored two first half trys and setup a second half Erik Klamick try to lead the Tigers over Maryland in a Friday night lights clash in College Park, MD. The Terrapins hosted Clemson University in Atlantic Coast Rugby League action.
The loss for Maryland is their second straight after losing to NC State last weekend. Clemson rebounds from a tough nonconference shutout loss to Life University and gets back on track and stays undefeated in the ACRL.
Clemson Twitter Feed
Maryland penalty gives the Terps a 3-0 lead
Tigers respond quickly with a try by Jonah Lamonthe. Looks like he's going to have a whale of a game. Tigers up 5-3
Tigers get a PK of their own from Aaron Keers. Tigers up 8-3 against UMD
Jason Damm, the All-American, scores off a Clemson scrum. Keers converts. Tigers up 15-3
Jason Damm does it again after a Clemson line out. Tigers up 20-3
Maryland scores an unconverted try
Halftime: the Tigers lead the Terps 20-8
After a second high tackle the Terps are given a yellow card and Keers puts in the penally kick to put the Tigers up 23-8
Jason Damm is given a yellow card during the Terps line out Clemson will be down a man for 10 mins.
Erik Klamick scores off the Jason Damm run. Tigers up 30-8
Final: Clemson Tigers win 30-8!
Clemson Scoring
Trys: Lamonthe, Jason Damm (2), Erik Klamick
Conv: Keers (2)
PK: Keers (2)
Watch the game on Livestream »
1 Embree 
2 Lopresti 
3 Strom
4 Fozzard
5 Boozer
6 Nenortas
7 Perry
8 Whalen
9 Marotske
10 Nalls
11 Tack
12 Blurton
13 Butler 
14 Norris 
15 Drummond 
16 Treadway
17 Keith
18 Mooers
19 McCaffery
20 Wathen
21 Studdert
22 Newstead
1 Mckowen
2 Rippert
3 Bilgri
4 E. Harr
5 S. Harr
6 Kramlick
7 Rogers
8 Damm
9 Gilroy (Captain) 
10 Collins
11 Krupp
12 Gregory
13 Dommel
14 Lamonthe
15 Keers
RecWell Artificial Turf Field