Goff on URugby
Goff at URugby • American Collegiate Rugby Championships
This ACRC Bowl Game was one of the most anticipated, because they were from two conferences that really didn't know each other.
Is AIC for real? To show they were, they had to face a program that has been the perennial MAC champs in Bowling Green.
Played at the Rugby Athletic Center in Charlotte, NC, this game was all over the place. Tries, comebacks, wild plays, and plenty of athleticism made it enormously entertaining for anyone watching, AIC fans, Bowling Green fans, or fans who had no dog in the fight.
Bowling Green fell behind big, and then came storming back, and were behind by a point with time almost up. AIC scored one more try to make it 46-40.
This was the Game of the Year because it was fun, it was close, it was dramatic, and it was played in front of an enthusiastic crowd, many of whom were won over to these two teams. Read more on Goff »
Alex Goff - URugby Contributing Writer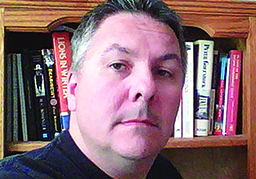 Alex Goff has been as the forefront of American rugby journalism since the mid-1990s. He has been published in news outlets all over the world and was Editor-in-Chief of RUGBY Magazine for four years. He is now editor of his own news outlet.
Read more from Alex online at The Goff Rugby Report
Find him on Twitter @goffrugbyreport