Indiana 64 - Michigan State 3
Saturday October 24, 2015 - 12:00 AM
October 24, 2015

-

1:00PM

@ Evan Williams Field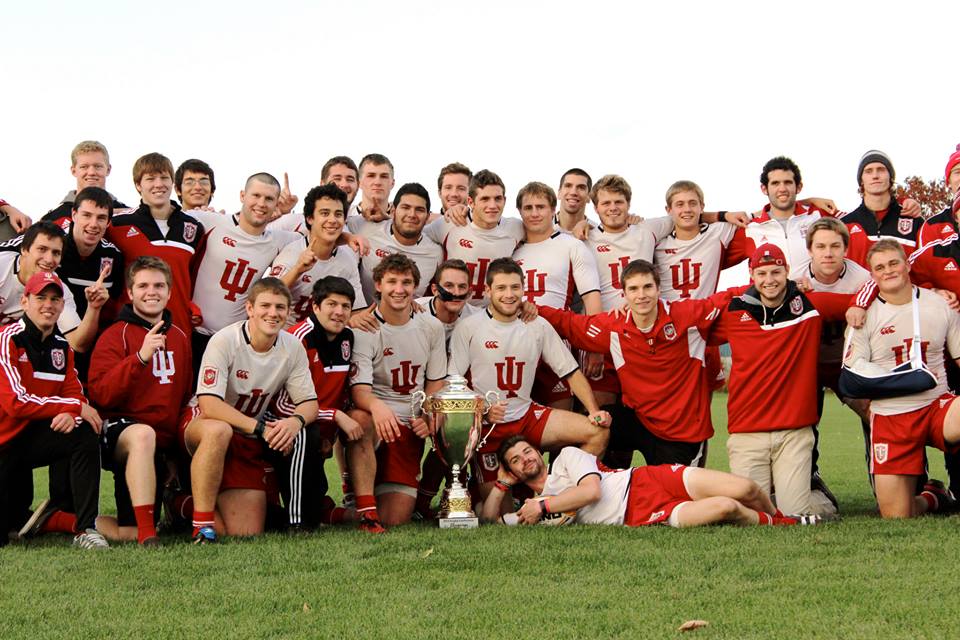 @IURugby defeated Michigan State 64-3 today in Bloomington. It was wet, but that didn't slow down IU's game. Jake Hidalgo had some impressive plays at wing scoring two of the first three trys for the Hooziers. 
The Indiana win puts the Hoosiers into the Big Ten championship match. As a top team in the Midwest, IU will head to Charlotte to take on Kutztown University in the 2015 ACRC Bowl Series. Go to 8:40 of the attached YouTube video above to see Hoosier rugby highlights.
Indiana University Twitter Feed
Kicked off in Bloomington against Michigan State. 
Back line makes it look easy wide for 5 pts. Teddy Terezis with the try and conversion. 7-0
Alex Dorrier touches down. 12-0 IU
Jake Hidalgo breaks through some tackles for the try. 17-0
Michigan converts a penalty kick for 3. 17-3
Jake Hidalgo scores another try. 24-3
Final score for A-side: 64-3. IU is now 5-0 in the Big Ten. Go Hoosiers!
This was Indiana's last rugby match at home. Big Ten match-up against the Michigan State Spartans! Kick-off is at 1:00pm at Evan Williams Field. Saturday, October 24th.
Unbeaten Indiana was coming off a big win over Davenport. Michigan State lost 77-15 to Ohio State but started their fall with an impressive 65-5 win over Minnesota.
Thank you to Masie Duncan