Boathouse Sports ACRC Player of the Week: Indiana's Jake Hidalgo
Congratulations to Indiana University's Jake Hidalgo for being selected as the Boathouse Sports ACRC Player of the Week due to his outstanding level of play this past weekend.
A native Hoosier, Hidalgo (11) has had a fantastic fall and was among the BTU's top try scorers before Saturday's Big Ten Conference championship game vs Ohio State, where he raced through and past the OSU cover defense to score the go-ahead try early in the second half. 
"Jake has only been playing for about 25 months," says Indiana assistant head coach Dan Fitterling. "He is just an athlete who just kind of 'gets' it. He has toughness and speed. Very quiet and reserved before games, and hard nosed as anyone once the game starts." 
Read a Q&A about Hidalgo with Fitterling (below).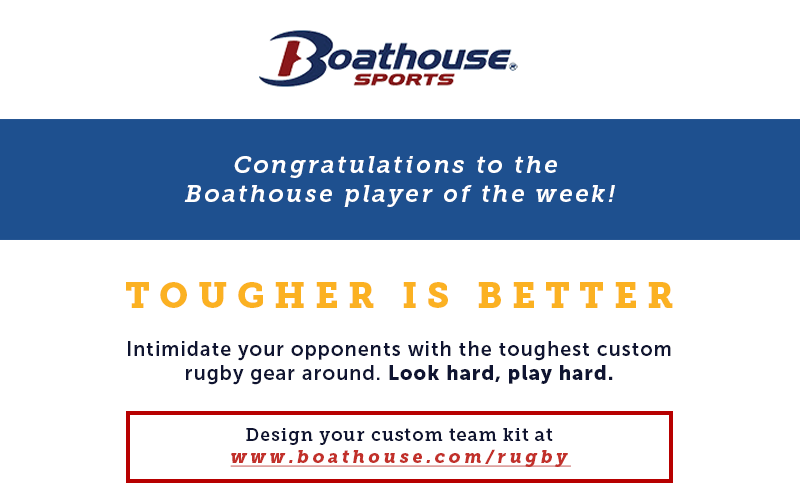 Q&A With Indiana Asst. Head Coach Dan Fitterling
Q: Where is Jake from and what's his rugby background (if any)?
A: He is from Northern Indiana (East Chicago). Went to Wheeler high school. They did not have rugby. He decided to play in October of 2013—found out about it on campus, and came out.
Q: What was it about Jake's play that has stood out?
A: Offensively he obviously made plays, and scored big trys for us. Defensively he came up and made very good tackles.
Q: Tell me what makes Jake such a great player?
A: His work ethic. He wants to be good. He works at his craft. Because he did not play in high school, and most the rest of the team did, I think he feels that he has a lot of catching up to do. He has worked hard to get where he is, and knows he can get better.
Q: How has Jake helped make your successful fall season a reality?
A: We really are all about the team at Indiana. We concentrate on team goals, and team victories. Jake buys into that approach.
Q: How does Jake demonstrate Indiana's style of play or unique approach to the game?
A: I think he does a good job of applying pressure to defenses. They have to account for him on both sides of the ball.
Q: What can we expect from Jake from here on out as you head to the ACRC Bowl Series? 
A: Hopefully more of the same.