Columbia RFC Reaches New Heights at Bermuda Intl 7s
With the injection of a strong freshman core and two football converts, Columbia University Rugby Football Club unleashed their true potential in Bermuda this past March.
Taking significant strides forward, the team's athletic talent was sent to Bermuda as a stepping-stone toward the Ivy 7s and to build on team culture.
Columbia RFC Places Top 3 in Bermuda Tournament
Columbia A side performed well beyond expectations, with a 4-2 overall record at the 2019 Bermuda Intl 7s.
Day 1 kicked off the pool matches. First up was against University of Loyola, Maryland, where Columbia recovered from conceding 2 early tries to win 22-12. The second game, against the Bermuda All Stars National Team 1 saw them go down 7-24. But determined to attain a high seed for the knockout rounds, the A side finished off Colgate University 59-0 to end the day.
High point differentials gave Columbia the 4th seed, and the draw matched them with the Bermuda All Stars National Team 2 in the quarterfinals.
In the quarterfinal game, Columbia came back from a 0-14 deficit and went on to win the game 26-19 as they scored with less than minute left on the clock.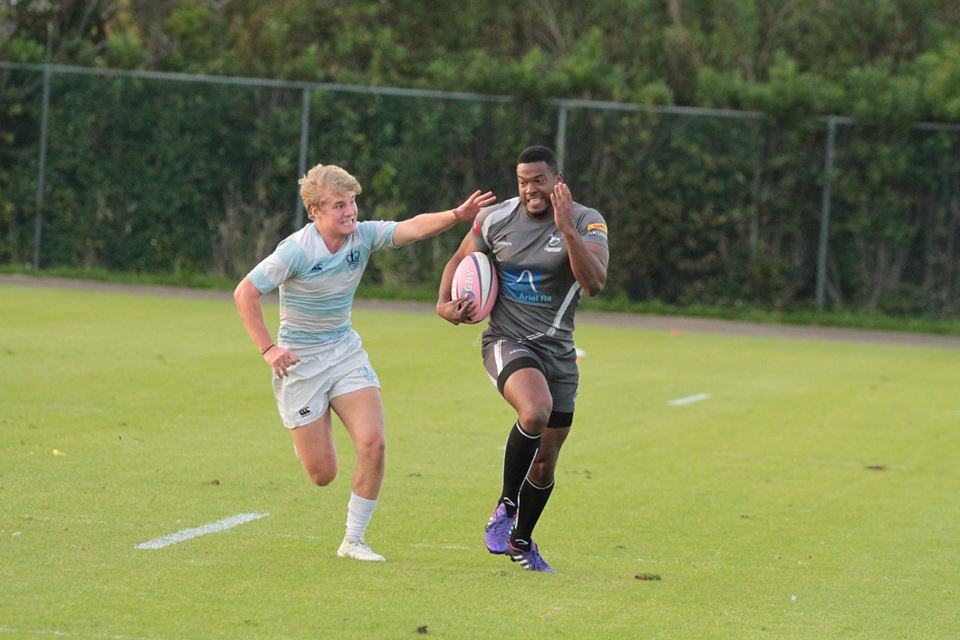 The semi-finals drew Columbia A side with Bermuda All Stars National Team 1. In a low-scoring competitive match, Columbia fell to Bermuda 7-12.
3rd placing was still a very commendable position, with the A side determined to take on Ohio State and finish the tournament losing to technically just one team.
Another close match ended with under a minute left as Columbia came away with a 21-19 win over Ohio State, a Div 1 A team ranked 15th in the country.
Columbia Captain Roland Chen perfectly summed up the Bermuda tournament: "We had a fantastic tour of Bermuda. Because of slight mishaps, we were not allowed a chance at the championship, but still produced a very respectable third place position. With a cohesive defense structure and a fluid offense, this is the highest level of rugby I have ever seen this club play. More importantly, we have become a cohesive team, and this spirit of teamwork will carry us far. I am confident that we will produce results in the coming tournaments."