More Teams Commit to 2018 Bermuda Intl 7s
With the tournament fast approaching, more rugby teams have committed to traveling to Bermuda on March 16-17 to compete in the 2018 Ariel Re Bermuda Intl 7s. Ohio State, Ithaca and Colgate have now joined the ranks of attending teams as they announced their commitment to attend. 
Ohio State fielded a very successful 7s team over the past few years, making it to the Collegiate Rugby Sevens Championship Tournament twice. The Ohio State men's team has won the Big Ten 7s Conference title and booked a spot in USA Rugby's 7s National Championships after defeating Wisconsin in the final in July of 2017. With the knowledge and experience in 7s play this team will be hard to beat on the pitch. 
Rugby is currently the largest sports club on Ithaca College's campus. Ithaca's men's side runs successful 7s rugby, competing across the nation and abroad. The women's side is part of New York State Rugby Conference and compete at the Division II level. With confidence and skill, Ithaca strives to take the Bermuda 7s title back home to NY this March.
In the spirit of competition, Colgate is also bringing both men's and women's teams. Colgate men's team is a Division 1 club, competing in 7s and 15s in the Liberty Conference. They also appeared in the national Round of 8 in 2012 and 2013. The DII women's team was ranked #2 in NSCRO in 2016 and went undefeated as the Excelsior League champions in 2014. Both teams will have be at their best if they want to win in Bermuda.
Register for the 2018 Ariel Re Bermuda Intl 7s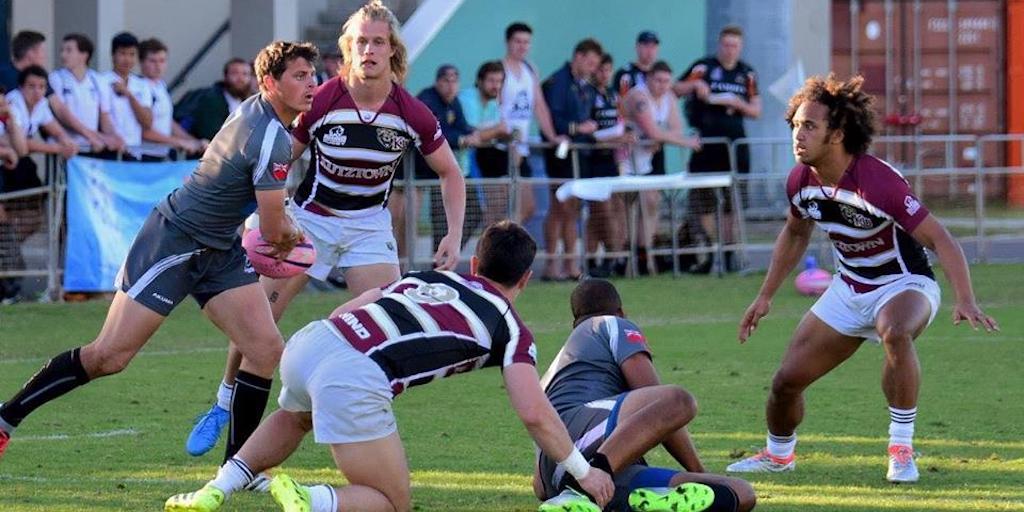 Due to popular demand, registration for the 2018 Bermuda Intl 7s tournament will remain open for teams interested in playing at at Bermuda's National Sports Centre.
Contact Stephen Siano, siano@urugby.com, 610-389-4474 for information regarding entering a team in 2018.
Book a Hotel in Bermuda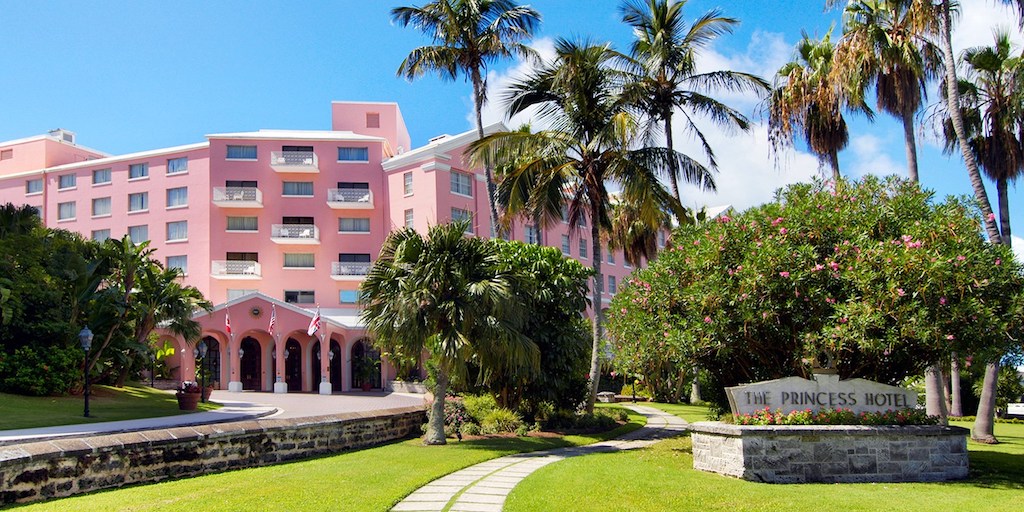 URugby has partnered with the Hamilton Princess to offer exclusive deals to families and friends traveling to the island for the 2018 Ariel Re Bermuda Intl 7s.
Hamilton Princess is a luxury urban resort, overlooking the stunning blue waters of a breathtaking harbor. A five minute walk from the shopping, dining, and nightlife of downtown Hamilton, the iconic "Pink Palace" is a historic splendor and modern comfort.
This exclusive rate is better than any rate you can get online.