Tennessee vs Alabama
Saturday November 15, 2014 - 12:00 AM
November 15, 2014

-

3:00PM

@ SCRC Championship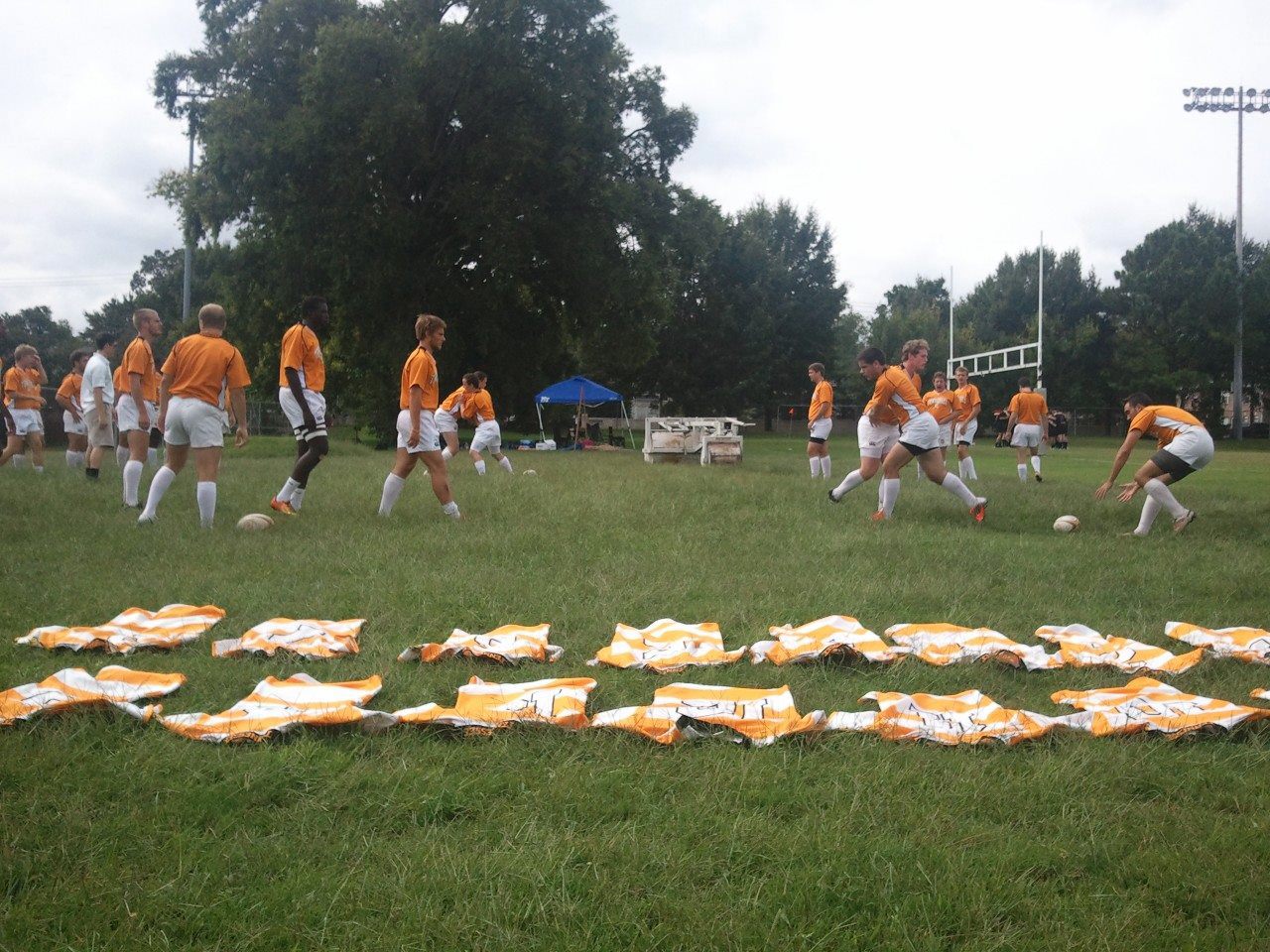 Alabama, a clear underdog in the contest, started strong, played strong and finished strong against Tennessee. The Crimson Tide scored four tries, but without conversions, accumulated only 20 points in regulation. Tennessee continued to battle back all afternoon but were never able to pull ahead of the Tide. Very little separated both teams, with the score remaining 10-10 at half and 20-20 at the end of regulation. The teams both scored in overtime, but Alabama was able to get the final score of the game to win 32-27.
Tennessee (East #1) played Alabama (West #2) in the Semifinals of the SCRC Championships in Columbia, SC.
Alabama came in with a specific game plan and was able to establish it effectively. "We were concerned about their big boys in the pack, so we decided to hit close and spread wide.... it seemed to work," Alabama head coach Mark Seitz said.
Matt Schick, Matt Lund and Johnny Brothers all had very strong games in the pack for the Crimson Tide. "Our intent for the match was the pack play and they hit it all day long," Seitz added. 
"The pack ... really dominated ball possession. We were able to keep possession and dominate throughout the game," said Alabama Captain Matt Schick.
Alabama seemed to be in control all afternoon. "When we practice, we run and we run and we run, and those boys were fit to play all 80 minutes and score twice in overtime," Seitz said. Alabama will have to rally for a quick turnaround when they play South Carolina tomorrow. "I think we are ready, we just need to take care ... tonight," said Schick.