University of North Texas Downs SFA 43-13
Thursday October 23, 2014 - 12:00 AM
October 23, 2014

- @ Stephen F. Austin University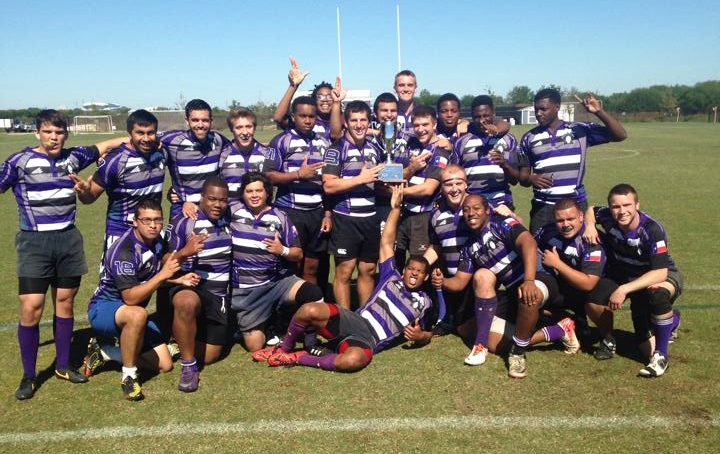 University of North Texas Rugby continued its excellent season with a 43-13 cup match win in Nacogdoches vs. Stephen F. Austin on Saturday.
Mean Green Rugby is 3-0 in the Southwest Conference and is alone in 1st place.
A forward and a back were selected as Man of the Match. Captain and flanker Sini Tešić contributed to the dominant scrums, which have been a staple of the team for two years, and also was the main target at line outs standing 6'4". Winger Austin Becker scored three tries and his blistering speed and footwork continues to baffle defenders throughout the state. 
Mean Green Rugby's second side traveled to Waco on Saturday and was very competitive vs. Baylor's first side. Although Baylor was victorious, the players demonstrated a lot of grit and contained the opposing backs throughout the match. Forward's Man of the Match Corey Allison had a slew of massive hits and ran strong from the 8 man position in the second half. Back's Man of the Match Daniel Sieberhagen guided the team from the flyhalf position and distributed the ball accurately even under immense pressure. 
Rice University travels to Denton on Saturday October 25th, 2014 for a cup match and second side match. 
Stephen F. Austin University