Girls and Women's Teams Invited to 2018 Bermuda Intl 7s
In a bigger and better event than all previous years, the 2018 Bermuda International 7s invites all high school girls and collegiate women's teams to compete on the island next March. 
Since the inception in 2016, the Bermuda 7s tournament has faced success after success with the ever expanding line-up of amazing teams from the United States and Bermuda. In an effort to make 2018 the best year yet, high school girls and collegiate women's teams are welcome to travel to Bermuda for a chance to challenge other skilled international rugby teams.
To date the American International College and Ohio Wesleyan University have expressed interest in bringing their women's sides to Bermuda to play against the Bermuda All-Stars Women. 
Bermuda Women's Rugby
The Bermuda Women's Collegiate All Stars will take the field at the Bermuda National Sports Centre as part of the 2018 Bermuda International Sevens.
Dubbed the 'Dark and Stormy', Bermuda created a women's squad to play in the Las Vegas Invitational 7s in 2014. The squad continues to grow in number, setting the highest standards for the next generation of Bermuda women rugby players, including the newly formed Bermuda All Stars (HSG).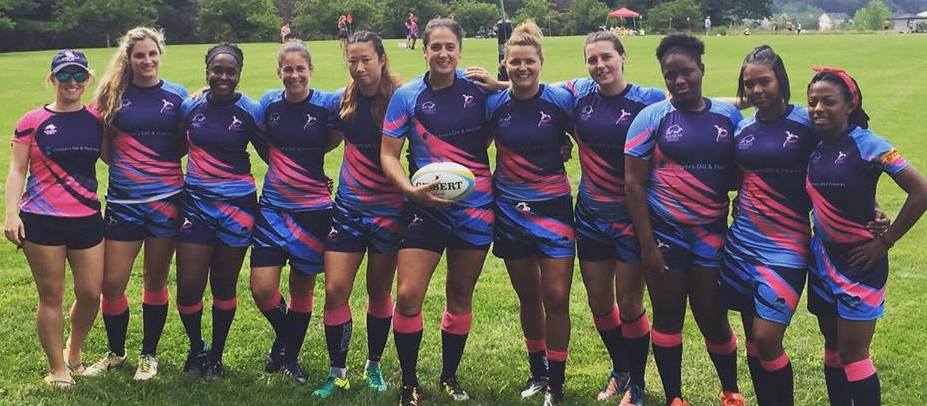 A number of the most promising female players train regularly with the National Team and their skill, commitment, and enthusiasm bodes well for the future of the women's game in Bermuda.
Many of the Bermuda Collegians owe their success to the youth-based Beyond Rugby Program.
Learn more about Beyond Rugby »
Visit the Bermuda Rugby Football Union website »
Register for the 2018 Bermuda International 7s
The 2018 Bermuda International 7s host the very best in high school and college rugby at the National Sports Centre, Bermuda's premier sporting event venue. The March 16-17, 2018 tournament will feature mini teams (ages 9-12), high school teams, collegiate men's and women's sides.
Contact Stephen Siano, siano@urugby.com, 610-389-4474 for information regarding entering a team in 2018.