New USA Islanders Rugby Bags Design Unveiled
The new USA Islanders rugby bags are ready for shipment. Emblazoned with brilliant red, white and blue with a customized USA Islanders logo print on the side, the rugby bags made by USA Eagle Jeff Lombard of International Athletic are perfect at gearing up the USA Islanders for their much-anticipated #ISLvsSAR match.
If you want merchandise for yourself, you can grab an authentic USA Islanders Rugby jersey.
About USA Islanders Rugby Team
The USA Islanders are a team of USA Eagles and potential Eagle national caliber players with a common thread of island-born heritage. The USA Islanders team is led by Head Coach Vahafolau Esikia. The Islander team is the adaptation of long-time rugby dreamers Bruce McLean and Rob Holder. Both conceived the notion based on the New Zealand Maori concept of native islanders playing with their own team.
On August 10, the USA Islanders are playing the London-based Saracens in a charity match for the local youth sponsored Beyond Rugby Bermuda program. The game starts at 7:30PM ADT in Bermuda National Sports Centre in Hamilton, Bermuda.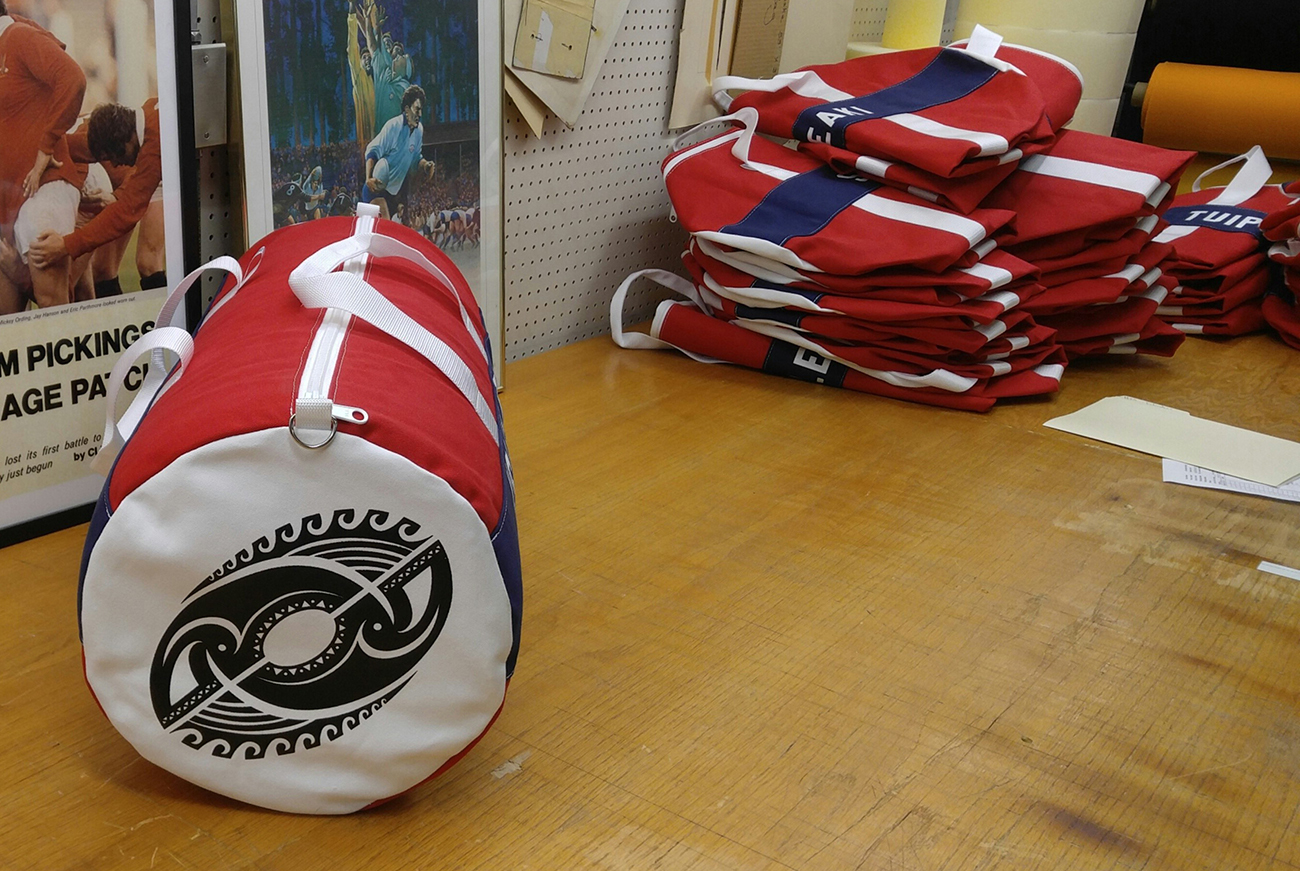 About International Athletic
International Athletic's custom team bags are strong, durable, and 100% American made. For the past 30 years, International Athletic has been an industry leader in manufacturing success through our tough canvas team bags.
They offer a range of sizes and accessories to customize and equip your club for any athletic season or corporate event. International Athletic is the trusted vendor for schools, clubs, universities, and businesses across the U.S. and Canada. Founder and owner Jeff Lombard's love for the game of rugby has driven his business with the same passion in which he played the game. His custom canvas bags are as tough as the game of rugby and have branched out to service all sports at all levels of competition.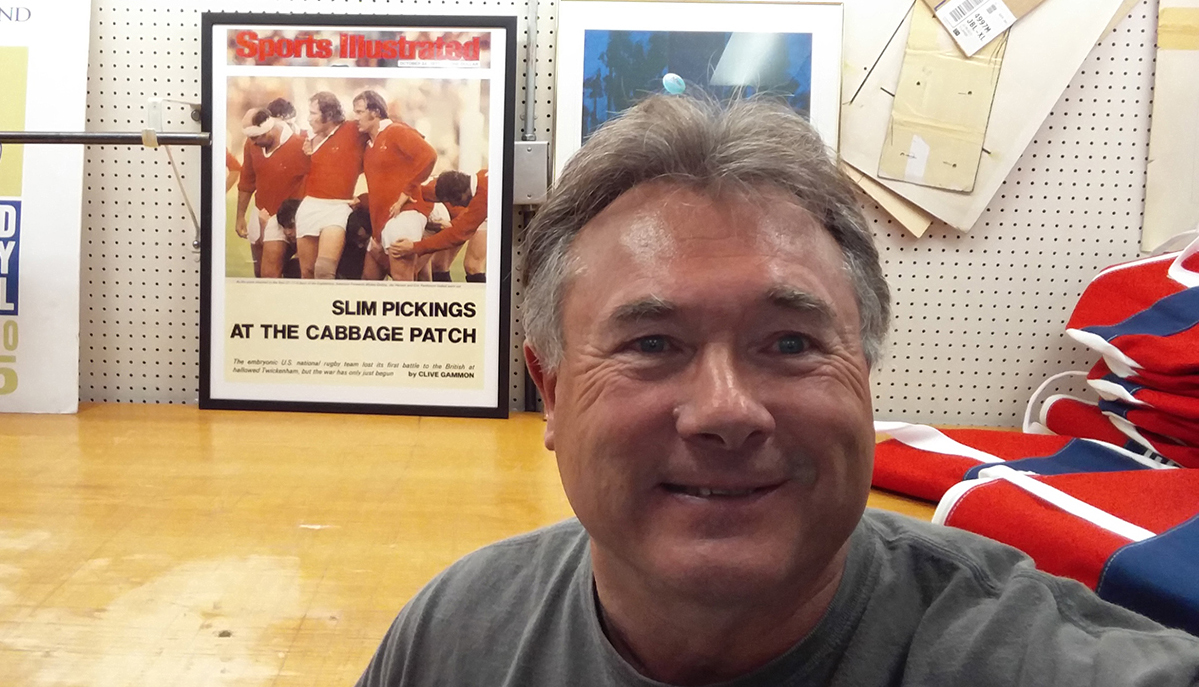 About Jeff Lombard
Jeff joined the Chuckanut Bay Rugby Club (CBAA) in Bellingham, WA in 1974. CBAA competed in the Fraser Valley R.F.U. in British Columbia where he distinguished himself as a representative player, as well as representing the Washington State Ravens, Pacific N.W. Loggers and Pacific Coast Grizzlies.
In 1977, Jeff made his debut for the USA Eagles and represented the USARFU in its first international test match against Canada. Later that year, Jeff was a member of the USARFU's first international tour as the Eagles. Jeff earned his second cap as the Eagles faced an England XV at Twickenham. In 1978, Jeff was part of a U.S. Cougars contingent that traveled to South Africa and Rhodesia on a USA development tour. He received his third and final cap against Canada in 1979 in Toronto.
After a serious injury abruptly ended his career in 1980, Jeff started International Athletic, a sporting goods company serving the rugby market in both the United States and Canada. Jeff specialized in the custom manufacture canvas sport bags.
In 1984 Jeff received the distinction of becoming the first U.S. Eagle player to manage the United States National Team. He took the first Eagle tour to Japan in 1985 as well as the first Jr. Eagles squad to Europe in 1985. He was appointed manager of the inaugural 1987 Rugby World Cup squad to Australia and New Zealand. He served on the USA Rugby board of directors from 1984-1987 and was honored with the Craig Sweeney Award in 1984. In 1988 he managed the Eagle 7s team to the Hong Kong 7s, where they won the plate competition. 
In 2015 Jeff Lombard was inducted into the US Rugby Foundation Hall of Fame for his accomplishments on and off the rugby pitch.
Following his career with the U.S. National Team program as a player, director and manager, he continued to contribute to his territorial, sub unions and club level in many capacities. He managed Team America (today known as the Classic Eagles) for 20 years for 1988 to 2008. He finds it an honor to serve the great sport of rugby whenever possible. Jeff currently is on the coaching staff for the men's rugby program at Western Washington University located in Bellingham, Wa.
In 2017, Jeff celebrated 35 years of marriage with his wife Dee Dee, they produced two wonderful children John Cooper and Taylor Louse.