Visit The Bermuda Perfumery for a Luxurious Scent Experience!
The Bermuda Perfumery combines the best of two worlds: history and luxurious Island scents. Established in 1928, The Bermuda Perfumery is an essential must-visit for the perfume connoisseur and scent lover.
With an endless selection of seasonal fragrance collections, The Bermuda Perfumery is perfect for gifts to bring back home, or a simple purchase to enjoy. They create fine fragrances inspired by the island, sold exclusively in Bermuda.
Embrace the Scent Experience
From the fresh, clean Water Collection to citrus-infused colognes, The Bermuda Perfumery has something for everyone. Try the unisex Water Collection for a modern twist on 90s classics like Calvin Klein One, go for a feminine and timeless floral scent, or douse yourself in their woody citrus cologne that takes notes from Bermuda's endemic cedar tree--the possibilities are endless. 
Take your senses on a journey from Bermuda's tropical past to present, with the right perfume and accompanying scented candle. Evoke a favorite memory or alternately, let the scent transport you to a different place in time.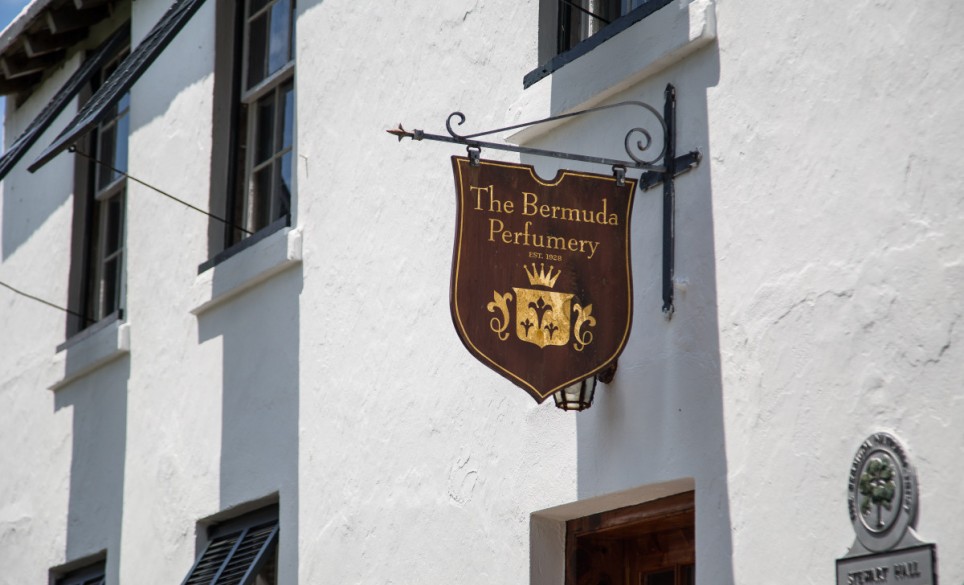 Learn About the Art of Perfumery
Learn all about the Art of Perfumery with master perfumer, Isabelle Ramsay Brackstone. You can tour The Bermuda Perfumery's operations daily until 4:30pm. Afterwards, schedule an appointment for a personalized, intimate workshop to create your very own signature scent, guided by Isabelle.
Explore The Bermuda Perfumery's Rich History
For any history buffs, you'll be pleased to know that The Bermuda Perfumery is located within Stewart Hall. The historical house was built in 1707, once a private mansion that retains much of its original woodwork under the generous protection of the Bermuda National Trust. Visit the lush perfumery garden, where every Wednesday and Saturday, an afternoon tea occurs where a selection of historical Bermuda treats are served. Try finger sandwiches, fresh scones, petit fours with local honey and chantilly cream that highlights Bermuda's British heritage.