Virginia Beach Jaycees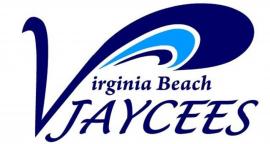 The Virginia Beach chapter of the United States Junior Chamber (the Jaycees) was formed in 1948 and officially chartered as the Virginia Beach/Princess Anne County Junior Chamber of Commerce. 
The Jaycees are a group of young men and women ages 21–40 who serve the community and offer leadership training. They provide channels to empower young people to create positive change in the community through networking, volunteer, service and business development opportunities. Since 1950, the Virginia Beach Jaycees has presented its First Citizen Award to outstanding local individuals who best embody the Jaycee Creed.
Training is offered in areas of public speaking, writing, management skills, professional networking, financial planning and much more. The Virginia Beach Jaycees are currently 50 members strong and have historically been one of the premier chapters in the state.