American Collegiate Rugby
Goff at URugby

Alex Goff has been at the forefront of American rugby journalism since the mid-1990s.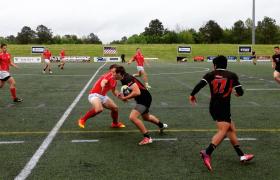 The ACRC 7s is set for April 30 and May 1 at the Virginia Beach Sportsplex in Virginia Beach, Va. Twelve teams are expected to compete in the men's college 7s tournament, which features some outstanding talent along the East Coast.
Heading up the list of teams is Kutztown University. KU has been active in 7s all winter and spring, going undefeated with two teams at the Capital 7s in March, and following that up with a win at the...