Gamecocks Roll the Tide 26-15
Saturday October 11, 2014 - 12:00 AM
October 11, 2014

-

1:00PM

@ Strom Rugby Field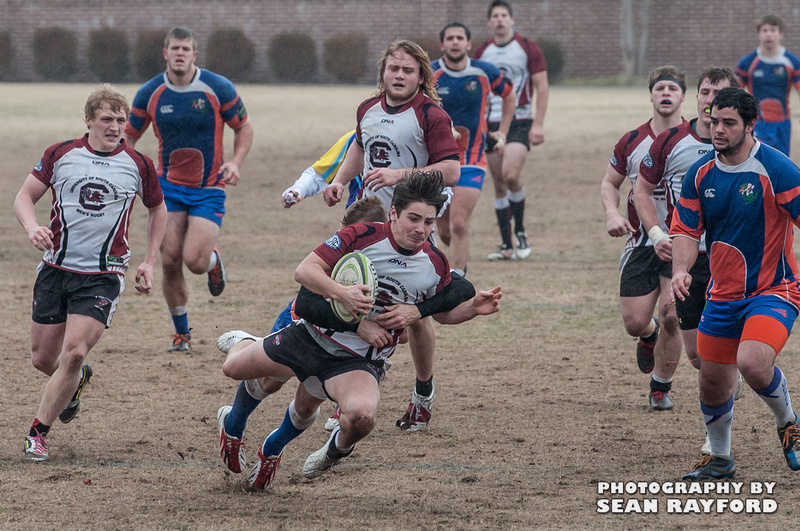 South Carolina Started strong, then finished strong taking it to Alabama by a final score of 26-15. The win kept the Gamecocks unblemished in the Southeastern Rugby Conference upping their record to 3-0.
South Carolina scored two converted trys in the first 15 minutes of the match to take a 14-nil lead. Showing diversity, the first was scored by moving the ball wide. Minutes later the Gamecocks scored off a rolling maul.
South Carolina, though in control began to press making several key mistakes on three subsequent scoring opportunities.
The first score of the game came from the Gamecocks as they outflanked the Alabama defense for a try from a wing. The second came as the result of a penalty, with South Carolina using a rolling maul to drive over from 15 yards out.
As the end of the first half approached, Alabama took advantage using the forwards to control spinning the ball wide and scoring twice before the halftime whistle making the score 14-12.
South Carolina showed their measure in the second stansa coming out strong, scoring off the kickoff and then twice more. The Tide was held to just one penalty in the half. The final: Gamecocks 26, The Tide 15.