KU Bears down AIC 41-27
Saturday November 8, 2014 - 12:00 AM
November 8, 2014

-

6:00PM

@ AIC Home Pitch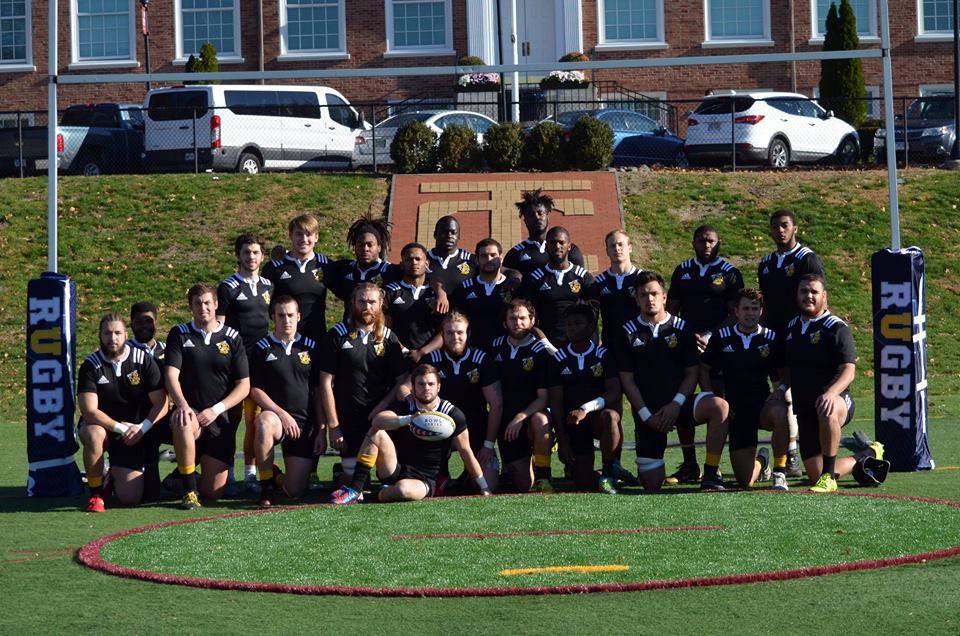 @KutztownRugby brings home the win over @AICrugby, 41-27 #RunwiththeBears
American International College, ranked #20 by Goff Rugby Report, fresh off an undefeated run in the ECRC, hosted #7 Kutztown, still stung by a close loss to Army that likely cost them the Rugby East title.
Both teams will be headed to the American Collegiate Rugby Championship Bowl Series in Charlotte on November 21-22. The close loss to Army but KU, all but knocked AIC out of the chance to play Army at the year ending bowl series. Kutztown is slated to play the University of Michigan and Aic is lined up with the Mid America Conference Champion which will be decided this weekend.
"All our focus is on Kutztown," said AIC co-captain Skyler Adams after his team clinched the ECRC. "They are a top-ranked team and we want to see where we match up. We wanted to play Army and that game got canceled. This is a big game for us."
KU Head Coach Gregg Jones agrees. His team is taking the matchup very seriously, and in part because the known skills of AIC are different than those of Army or Penn State.
"We expect them to be more dangerous in their attack form the backline," he said. "They have a good forward pack, but there are lots of formidable forwards in the Rugby East. But we've seen them in 7s and they have a lot of really good athletes. Chrisitan Adams deserves a lot of attention but they've got other players we respect as well."