Kutztown defeats Wheeling Jesuit at home 31-14
Saturday October 17, 2015 - 12:00 AM
October 17, 2015

-

1:00PM

@ Kutztown Men's Rugby Pitch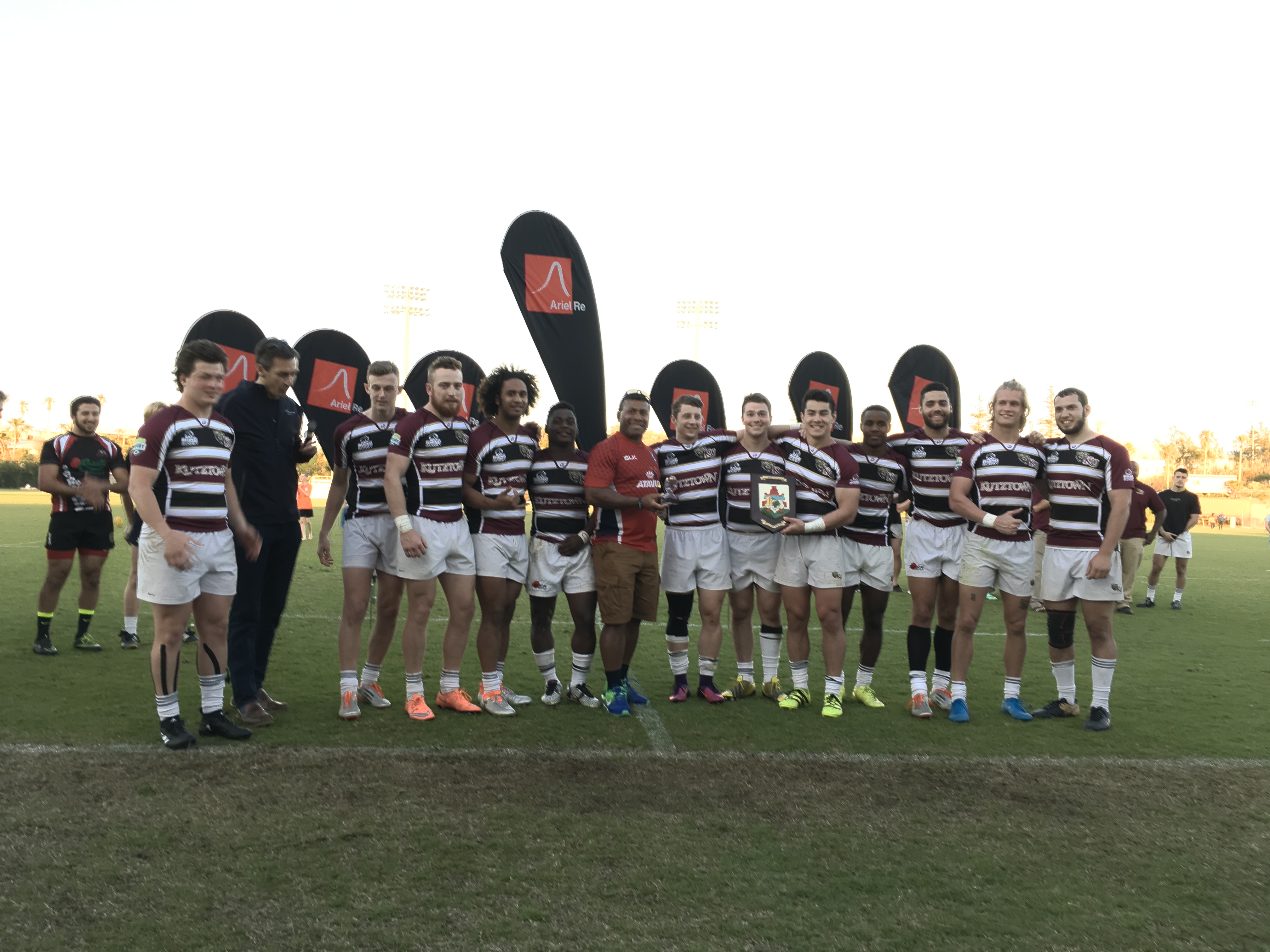 Wheeling Jesuit pressured Kutztown at home to make a match of it, but it was KU all day at the Golden Bears won 31-14 in a Rugby East battle.
Kutztown scored three first half trys and took a comanding 19 nil lead into the break. After yet another try to open the second frame Wheeling showed life scoring two converted trys to cut the lead to 24-14. KU's Vetekina Malafu dotted down the final KU try between the posts to seal the victory for the Golden Bears.
Kutztown Twitter Feed
After multiple phases and penalties the forwards pound it In with Wesley Hartmann dotting it down. 5-0
With the following kick off KU drives down and following a scrum. David Snead passes to Jordan Ghyzel for the try on the weak side. 12-0
Off a scrum at midfield. David Snead pins the weak side wing and offloads to Alex Faison-Donahoe who shakes a defender for a try. 19-0
At the half your Golden Bears lead Wheeling Jesuit 19-0
After multiple phases; the backs offload to Johan Van Wyk for the powerful forward try.  24-0 KU
Wheeling Jesuit with back to back trys. The conversion is made.  24-14 KU
KU strikes back following the two WJ tries. Vetekina Malafu dots it down between the posts. Devon Somma converts 31-14
Kutztown wins 31-14. 
Kutztown Tries
Jordan Ghyzel, Alex Faison-Donahoe, Johan van Wyk (2), Vetekina Malafu
Match Preview
Kutztown is 3-0 in the Rugby East and ranked 9th in the country by Goff Rugby Report, but faces its toughest challenge so far this season against No. 4 Wheeling Jesuit. This game is huge for both teams and hints at what Kutztown will bring against conference leader Army the following week. 
Kutztown Men's Rugby Pitch