SCRC Semifinal: South Carolina 34 v Alabama 27
Saturday November 14, 2015 - 12:00 AM
November 14, 2015

-

5:00PM

@ UA Recreation Fields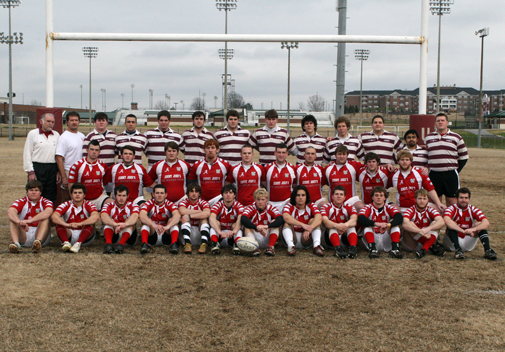 In a back and forth battle, the Gamecocks @CockRugby erased a 17-3 deficit scoring 24 unanswered points before @AlabamaRugby regained their composure and made a game of it. South Carolina prevailed 34-27.
Man of the Match honors for South Carolina went to 8 man Mike Mahon & scrum half Brian Keown. Up next, the Gamecocks travel to Charlotte, NC on Saturday, Nov. 21 to play the undefeated Tennessee Volunteers in the Southeastern Rugby Championship Final.
East #2 South Carolina @CockRugby traveled to West #1 Alabama @AlabamaRugby on November 14, 2015 to battle in the SCRC Semifinal and the chance to compete for the SCRC championship at the ACRC Bowl Series in Charlotte NC. 
Scoring
@CockRugby kicks off in their first playoff match of the season against the University of Alabama.
1st score @AlabamaRugby Taylor scores!
Alabama touches down the first try of the game. Alabama 7 - Carolina 0
Kick from Ignacio is good
Ignacio with a kick Bama up 10-0
SC kick makes it 10-3
Score and kick by Bama makes it 17-3! ROLL TIDE!
20-17 Gamecocks after try and conversion is good.
After another try and succesful conversion it is 27-17!
Bama comes back to score after a turnover to make it 22-27
Gamecocks add another 7 to make the score 34-22
Bama scores to make it 27-34
Gamecocks win!!  Final score is 34-27