Saturday April 25, 2015

to

Sunday April 26, 2015
2015 URugby Sevens Virginia Beach Featuring the ACRC7s
2015 URugby Sevens Va Beach Featuring the ACRC7s
Saturday April 25, 2015

to

Sunday April 26, 2015
URugby Sevens Virginia Beach featured 23 teams from across the country competing for the American Collegiate Rugby Championship Sevens. The two-day tournament offered an early-season opportunity for men's and women's college teams to play sevens rugby against elite competition in a high-profile, professional setting.
Finals: Sunday, April 26
Plate: ​St Bonaventure 31 - Buffalo 5
Spoon: East Stroudsburg 25 - Hartford 19 
Fork: The Heat 33 - Bentley​ 15
For more in-depth coverage see our Saturday recap and Sunday recap. Find great photos on URugby Instagram. Thanks to our sponsors, teams, fans and families who came out to experience this great weekend of championship rugby.
Women
Army Black defeated Virginia Commonwealth and Army Gold defeated Air Force.
About
High-level men's and women's collegiate rugby competition comes to the Princess Anne Athletic Complex in Virginia Beach, Va. April 25-26 with URugby Sevens Virginia Beach featuring the ACRC7s. Traveling to VA Beach? 
​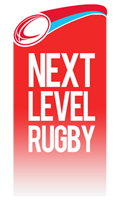 Tournament Sponsors and Partners
Participating Teams
Collegiate Women
Collegiate Men